*NOTE - Your account must be set to a Manual payout frequency before this can be done. This can be requested by emailing Help@Rafflebox.ca.
1. Login to the Rafflebox Dashboard at https://dashboard.rafflebox.ca
2. Click the user icon from the top right hand corner and select Account.


3. Select the Stripe Deposits tab. There you will see the amount available to be paid out.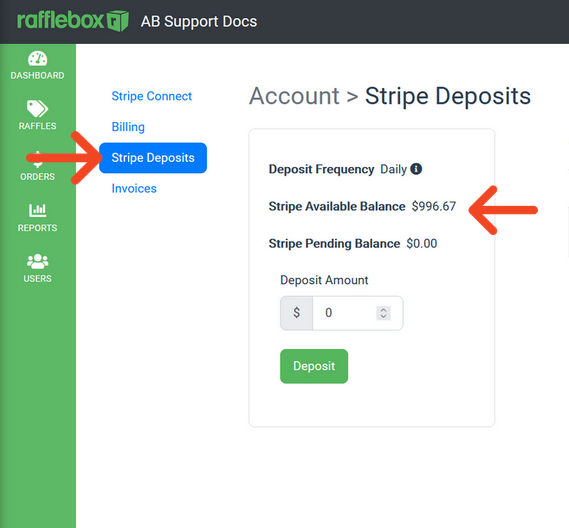 4. Enter the amount you wish to pay out and select Deposit.