1. Begin by finding the first and last ticket number purchased on your raffle by following the guide here.
2. Login to the Rafflebox dashboard and select the RAFFLES icon on the left hand panel.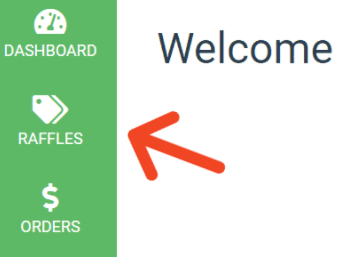 3. Select the raffle you wish to enter the winner for.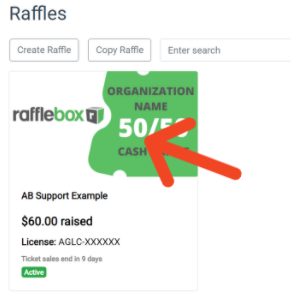 4. Select the Winner tab. Enter the first and last ticket numbers you found from Step 1 in the fields provided.
5. Select Generate Random Number.
6. A randomly selected number will appear below the button.
7. Look up the ticket number in the Purchased Ticket report to find the winner's contact details. You can download the Purchased Ticket report by following the guide found here.