1. Login to the Rafflebox dashboard and select the RAFFLES icon on the left hand panel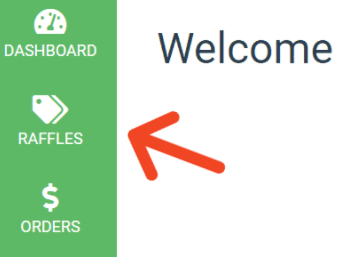 2. Select the raffle you wish to enter the winner for.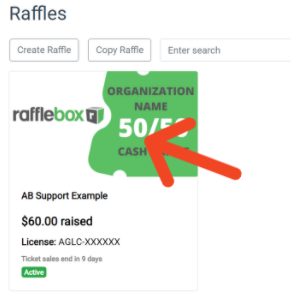 3. Select the Winner tab.

4. Select 'Pick Winner'.
NOTE - this link will only appear once ticket sales have ended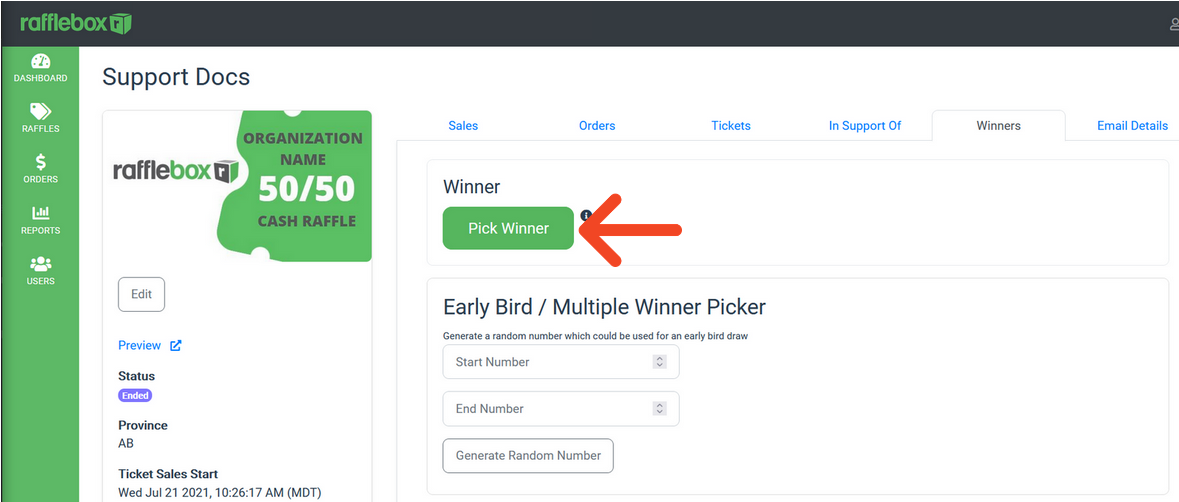 5. After selecting 'Pick Winner' an additional window will pop up to confirm your selection. Select OK.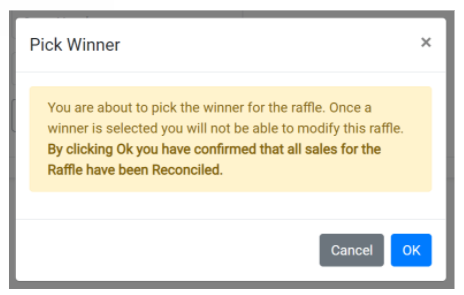 6. You will be presented with the winning ticket information, and given a chance to Confirm or Cancel. If you cancel the winner at this stage, you will be asked to provide a reason. If the winner is confirmed, their details will appear on your raffle page in 24 hours.


7. Once you have confirmed your winner, you will need to close the event, and contact your winner to make arrangements for the prize payout.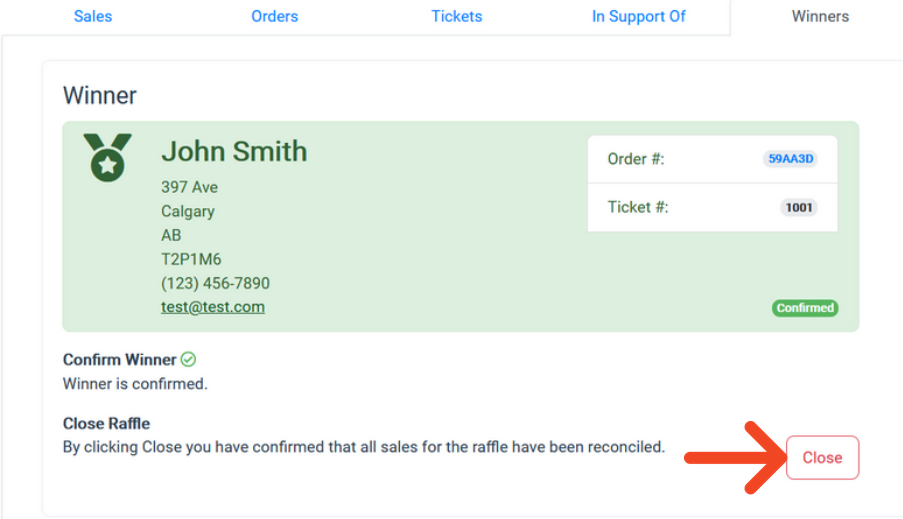 Picking Early Bird / Multiple Prize Winners
1. Open the Raffle for which you are picking an early bird winner, and navigate to the Winners tab.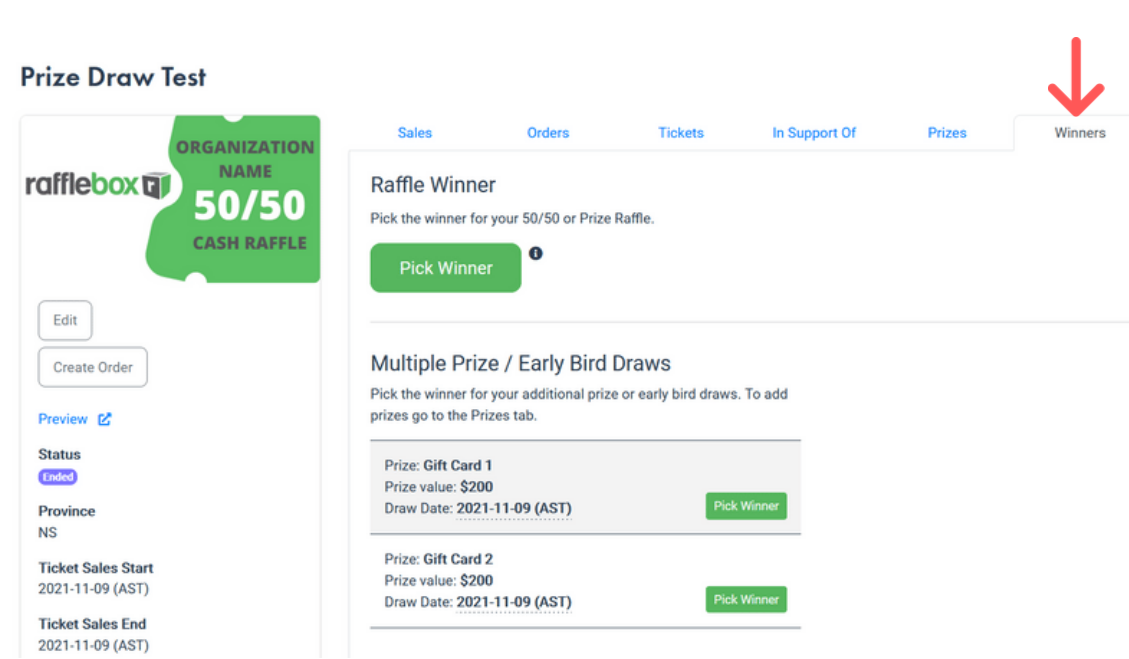 2. You will see the prizes listed as so. Click "Pick Winner" for each of the prizes that you're drawing.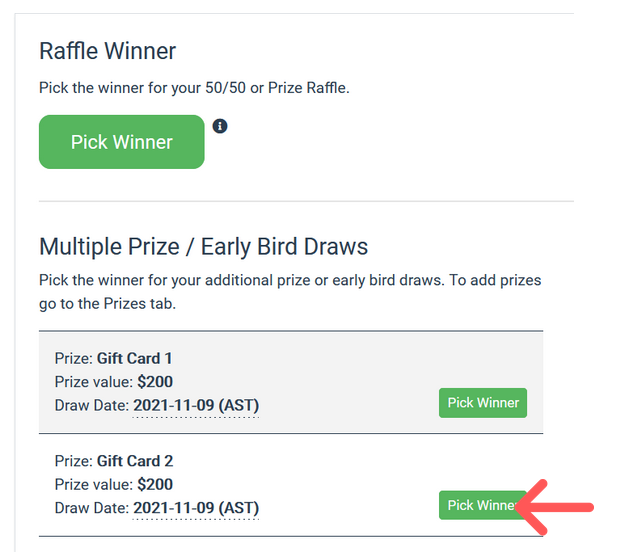 3. Click "Confirm winner" to lock in your prize winner.